Little Red Veggie Stand On #8
We welcome you to visit us! We are open seasonally from August through Thanksgiving on a weather permitting basis. For the 2022 season, due to difficult growing condtions, we will be open Saturdays only 10AM to 4PM. We have no fresh veggies to offer at this time due to excessive ground water saturation. Later in the season we may have some beets and carrots available and will post on FaceBook should this become the case Please Like our Page for updates on your Feed:
We are located at 102061 P.T.H. #8 and are only about a five minute drive from the Town of Winnipeg Beach. Do not use Google Directions as they will unfortunately take you to the wrong location. We are here: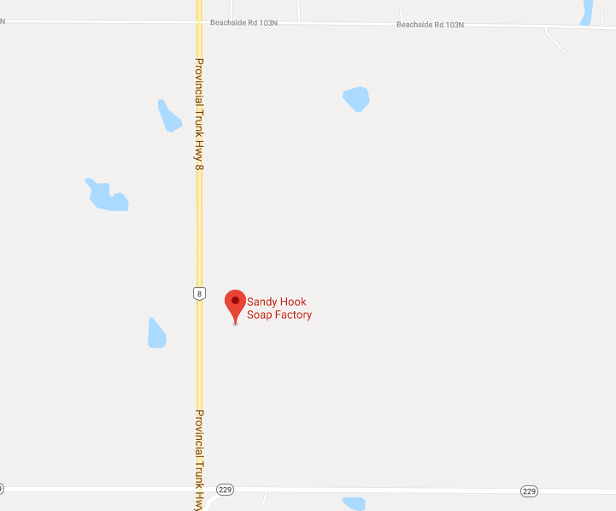 We grow all of our plants from untreated non-GMO, heirloom and organic seed varieties which we begin to grow in February each year. We grow naturally in neonic-free soils and get very excited to plant our babies out in the real world! We never use chemicals at any stage of growth, ever.
Delicious Homemade Pickles
We make our family favourite pickles mainly and whenever possible from veggies that we grow ourselves, processing with up-to-date canning methods. We flavour our creations with non-GMO cane sugar and organic spices. The vast majority of our canned goods, excepting Mustard Pickles, are gluten-free. As the season progresses you should be able to choose from: Traditional Dill Pickles, Beet Pickles, Baba Pickles, Bread and Butter Pickles, Hot Mixed Pickles, Our Best Sweet Mixed Pickles, Mustard Pickles, Green Tomato Pickles, Pickled Carrots, Pickled Beans, Hot Pepper Jellies, Million Dollar Relish, Dill Pickle Relish, Beets with Horseradish and more!
Fruits used in our jams and jellies are either grown in our own yard, chemical-free; are sourced from local growers with a like philosophy for natural healthy food or from organically grown fruits we buy. Sweetened with non-GMO gluten-free cane sugar. Our jams and jellies are less than half as sweet as many traditionally homemade jellies, less sugar means a much more fruity taste without all the unnecessary sweetness!
Please Like our Face Book Page for sales, contests and general veggie and gardening talk. We would love to have you!
Home Baking From Organic Manitoba Flour - Bannocks, Loaves and Crisps
All of our home baking is made from certified organic Manitoba flour, local free range eggs, cane sugar, homegrown vegetables and fruits and other wholesome ingredients. We offer several varieties of bannocks including: traditional, wild blueberry, cinnamon-raisin, dill-buttermilk and galic with herbs. We also bake lovely loaves, among customer favourites: Pumpkin Loaf, Chocolate Chip Zucchini Loaf, Lemon Glazed Lemon Zucchini Loaf and old fashioned Banana Loaves made with loads of organic bananas. Our fruit crisps are also popular come Summer only improved warmed with some vanilla ice cream on top.
To assure that your favourite home baking is available when you drop by pre-orders are welcome at sandyhooksoap@gmail or please Like our Face Book Page and contact us by Messenger.
Our Natural Soap Products and Organic Teas, Herbs and Spices
We offer a good selection of our products weekend-to-weekend at our Veggie Stand. Our full bars of premium natural soaps, guest-sized bars, natural lip balms and some assorted gift sets are usually present. As we have limited spacing for displays at the Veggie Stand we invite you to pre-order from the website for pick up should you be interested in specific products. Please order by Wednesday for Saturday pick-up. Very reasonably priced organic teas, herbs and spices may be found on our Manitoba Shopping Page located here: